The BATLOGGER WE X is a device that usually needs mains power and is meant for indoor use (not waterproof). If you know what a charge controller is and you don't mind building stuff yourself, there's still a possibility to use it oudoors.
You need these parts to make it work: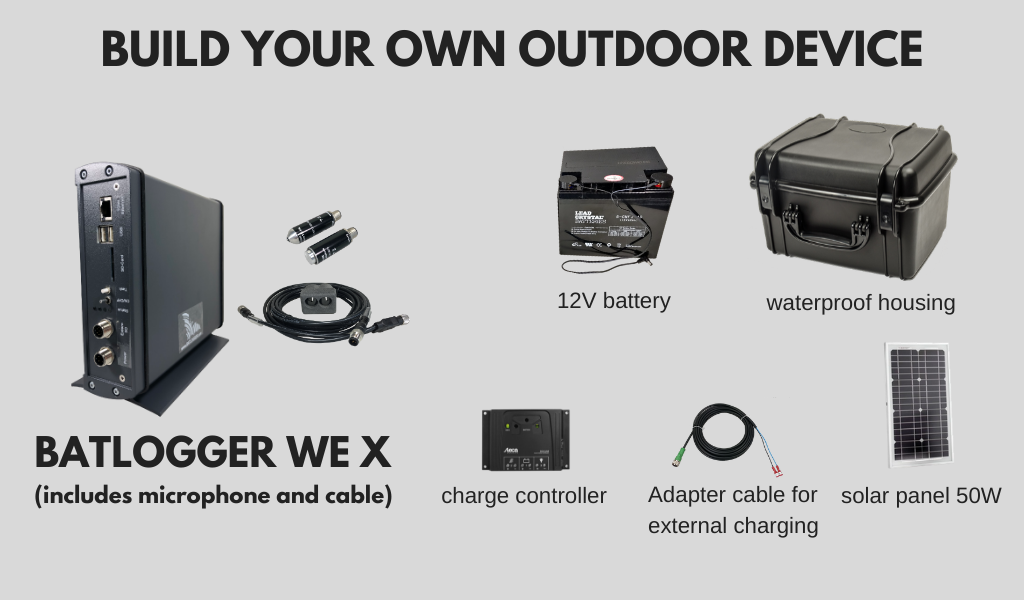 Make sure that the WE X is in a completely waterproof box and figure out a way to get the microphone cable outside of this box without letting water in.
The BATLOGGER WE X, the solar panel and the battery need to be connected through a charge controller:
Warning
If you damage your BATLOGGER WE X by creating an outdoor device, it's not covered by warranty.
The BATLOGGER needs at least 11V. Make sure that the charge controller is shutting down the BATLOGGER if there is less than 11V.
What can I get from Elekon?
WE X with microphones, cables
Adapter cable for external charging
What do I get from somewhere else?
Waterproofing. I.E. a box or something else
Charge controller for solar panels
Solar panel
12V battery